NEWS
The secret beaches to discover in the Costa degli Dei.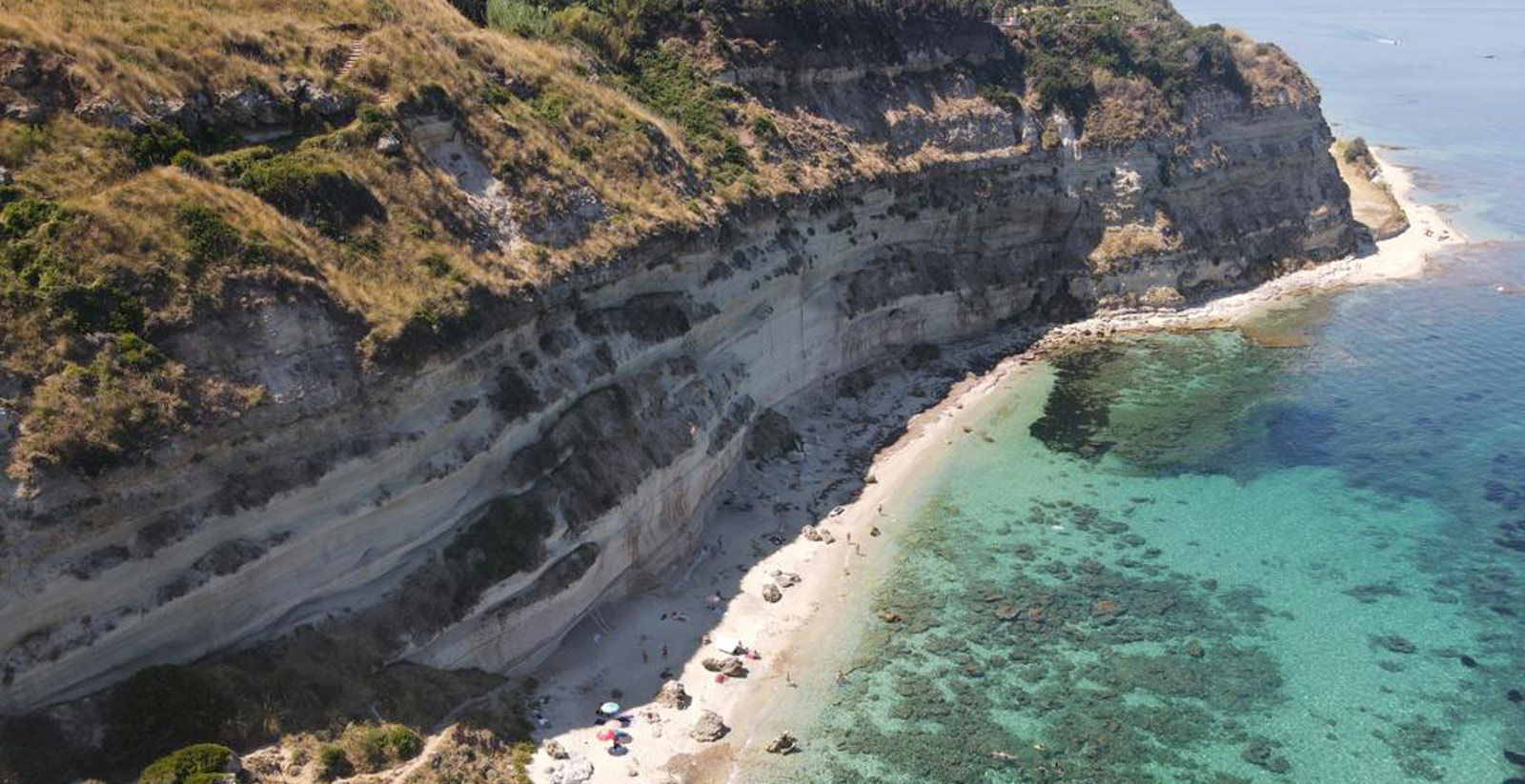 < Back
Calabria is known for its endless stretches of beach and crystalline sea.

But while everyone is familiar with the beaches of San Nicola Arcella, Soverato and Castella, there are still tiny coves unknown to mass tourism that even in the busiest summer weeks can be relished in utter tranquillity.

The Costa degli Dei for example is not just Tropea with its famous Marina dell'Isola Beach. Let's examine the homonymous sanctuary of the Bay of Grotticelle in Capo Vaticano.

Midway between Baia del Sole and the Tropeano village is the Scalea beach. This expanse of semi-desert white sand lapped by a transparent sea can only be reached by sea or through an unmarked path that starts from the small square of the town of Santa Domenica di Ricadi (VV). The path immersed in the Mediterranean scrub is quite easy to follow once discovered.

Nestled between the beaches of Riaci to the north and Formicoli to the south, the bay is located at the foot of a sandstone ridge about 70 metres tall that outlines a landscape of great evocation.

The partly rocky beach is characterised by stretches of white sand while the turquoise bottoms are rich in marine flora and fauna. Far from noise and confusion, it's a corner of paradise where time seems to have come to a standstill.
In addition to being appreciated for its sea and scenic beauties, the entire area is among the sites of greatest paleontological interest and also for the discovery of finds of relevant scientific value. On very clear days you can also sight Stromboli, and, if you are lucky enough to happen at the right time, you can admire the sunset and the sun being "swallowed" by the volcano's cone.